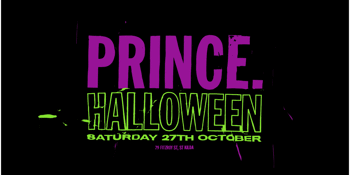 Prince presents
Halloween Dress Up w/ Sunshine.
Sunshine
Prince Club (St Kilda, VIC)
Saturday, 27 October 2018 10:00 PM
Join us as we host our first dress-up party of the season; The Halloween edition.

We're going to take you on a journey through worlds where evil lives, creatures lurk beneath and where nowhere is safe.

You can't beat them, so join them. Costumes essential - you have been warned.

Drinkcards and festival tickets for best dressed.