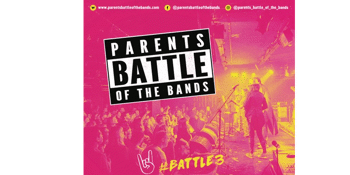 PARENTS BATTLE OF THE BANDS 3
Prince Bandroom (St Kilda, VIC)
Thursday, 27 May 2021 7:00 PM
It's here again: the biggest night of the year!
Welcome to the third edition #Battle3 of the Parents Battle Of the Bands, with SEVEN participating schools in 2021.
7 Parents Bands from 7 local primary schools, battling it out on one night only at the Prince Bandroom.
All proceeds go to the music programs of participating schools.
A fun night of great music and entertainment!: these musicians still know how to rock a room!
Choose the school you wish to support when selecting your ticket: the real winner is the school that brings the biggest crowd, and hence raises the most funds!
Tickets: $20 plus bf