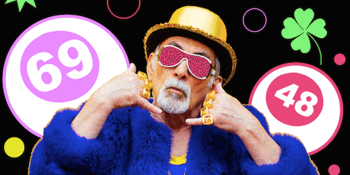 Bingo Loco
Prince Bandroom (St Kilda, VIC)
Sunday, 7 April 2019 6:00 PM
MELBOURNE, are you ready for a BINGO RAVE?

Bingo Loco has taken Ireland by storm. We've flipped Bingo on it's head with rave rounds, conga lines, dance offs, lip sync battles, glow sticks and prizes ranging from vacations to cars to lawnmowers.

After sell out shows across Ireland, UK, USA & Canada - we're finally headed to Australia. Prepare for the maddest night of your life.